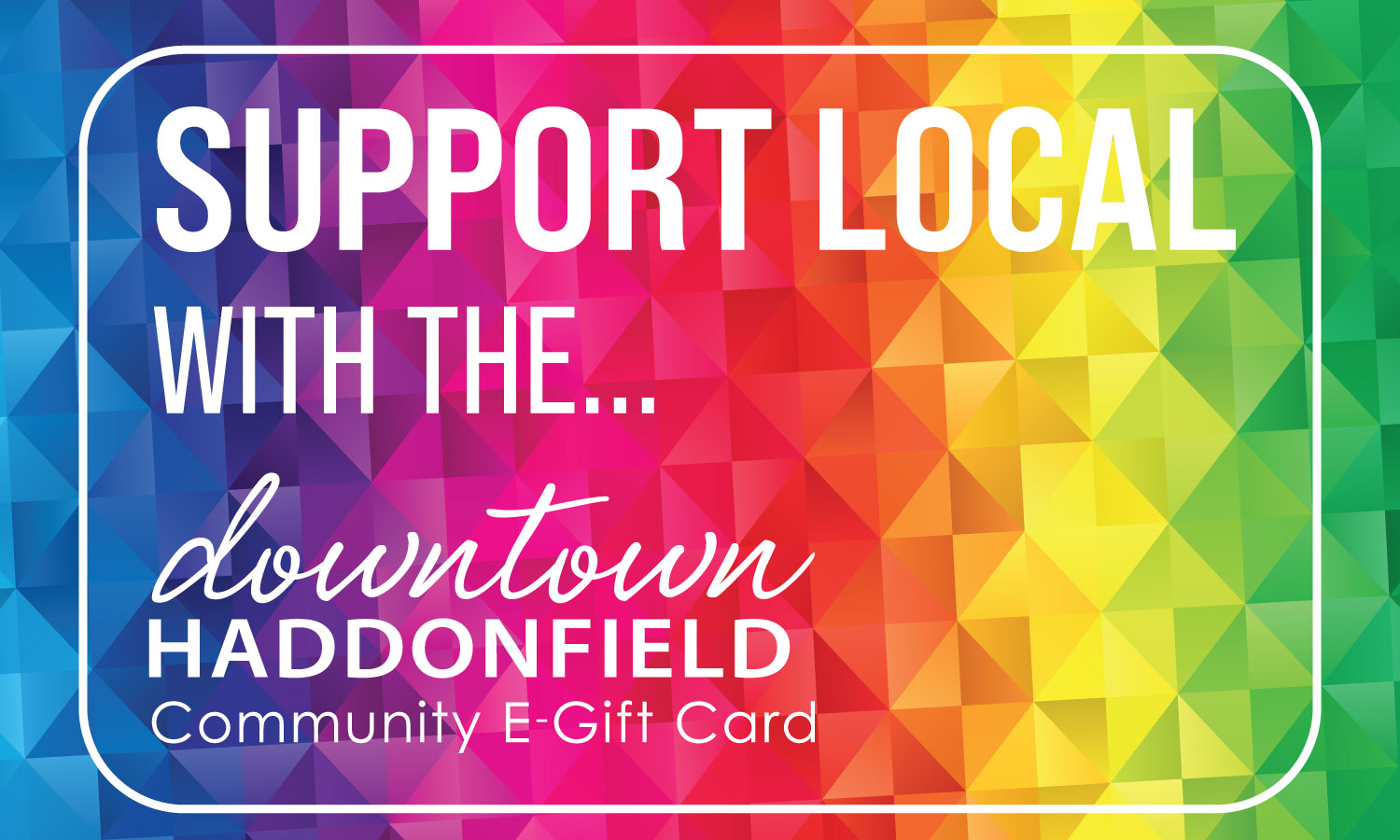 Downtown Haddonfield has gone digital with the Community E-Gift Card.
The Digital Community E-Gift Card is a Fun & Easy Gift to for any time of year! The digital gift card can be sent via email, text, or printed for you to hand-deliver. The e-Gift Card is Mastercard backed so that the business sees the funds at the end of the business day.  Accepted at 50 locations.  You can purchase yours by click here!
It's on my phone?
Correct! e-Gift Cards can be redeemed from your phone. Once redeemed, your device will reflect the new balance. Please, have your card ready when you arrive at the register.
Can I use it at multiple locations?
That's right. The remaining balance after one redemption allows users to continue supporting Downtown Haddonfield businesses by use the e-Gift card at another participating location.
Can I print it on Paper?
Absolutley. You can print the e-gift card onto a piece of paper. Be sure to keep track of your balance by entering the number here: Yiftee eGift Cards – Check Balance
Why Digital?
The e-Gift Cards are Mastercard backed. Thus, our participating merchants can see the e-Gift Card redemption that day. e-Gift Cards allow you to support local businesses directly!
I don't see my favorite Haddonfield business on the list!
Any Downtown merchant that accepts credit cards can join. Send them this article an encourage them to apply.